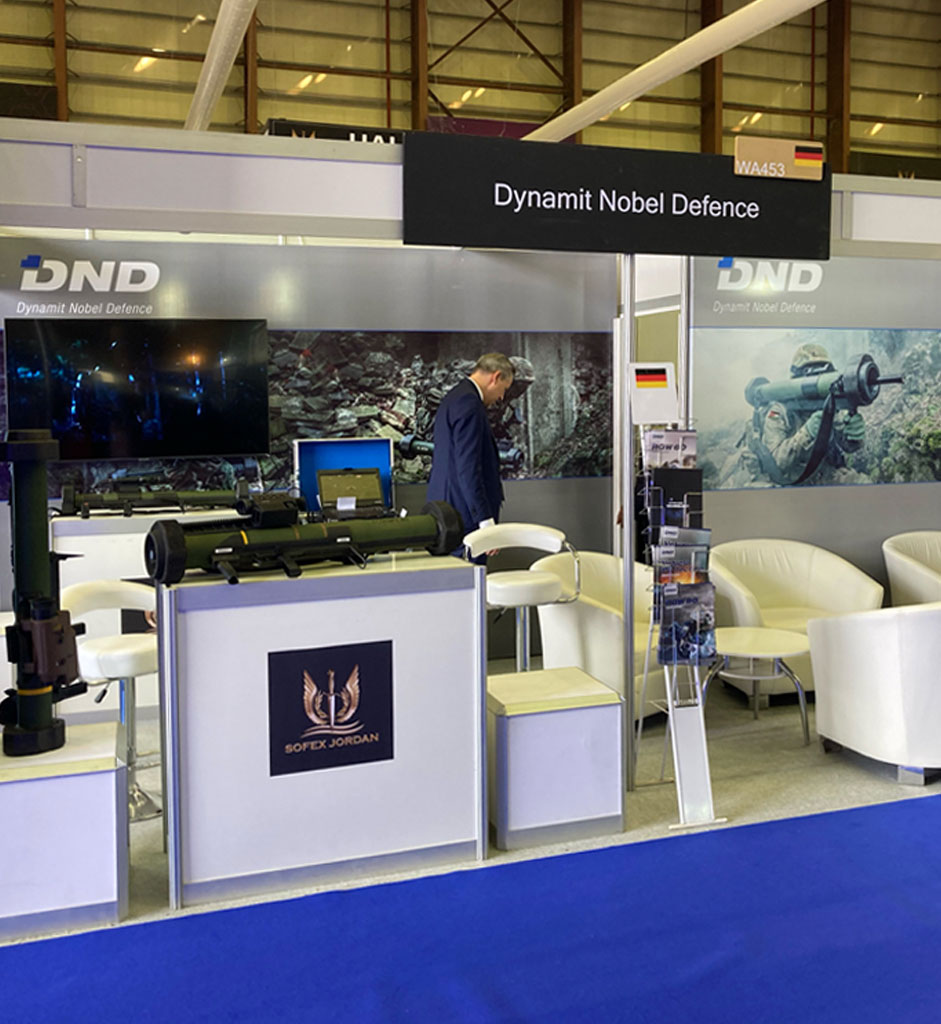 The Special Operations Forces Exhibition and Conference (SOFEX) is a four-day defense, security and weapons exhibition and accompanying trade conference that has been held in Jordan's capital since 1996. In 2022, it was held in Aqaba for he first time.
SOFEX provides an ideal platform for showcasing and demonstrating new and innovative equipment and technologies as well as effective solutions that help international Special Operations and Homeland Security Forces maintain security in their countries, regions and around the world. It is also considered an important meeting for exchanging views and experiences and strengthening relationships with armed forces, security agencies, governments and major companies from around the world.
DND took the opportunity as an exhibitor to meet the high percentage of international delegations and to have face-to-face discussions about the new requirements of tomorrow.